Solidteknics - AUS-ION Dual Handle Skillet With Calico Storage Bag - Limited Heirloom Edition!
We have run out of stock for this item.
---
Our dual handle 30cm AUS-ION™ Skillet is ideal for roasting, baking and frying. This pan will be equally at home on your stovetop, oven, or BBQ! Your go-to pan when there are many hungry mouths to feed or big steaks to cook!
Made in Australia from 4mm thick Australian iron, our AUS-ION™ pans provide excellent heat retention and thermal mass for consistent, even cooking. Seasoned with our new Quenched™ finish so you can get cooking straight away. 
Suitable for all heat sources from stovetop (including induction) to oven to campfire. Engraved with the month and year of manufacture for heirloom collectability, and comes with a multi-century warranty.

Get the Dutch Oven Set!
Our 30cm skillet is designed to be paired with our new 7.5L DEEPA Pot and 30cm AUS-ION™ Flaming Skillet, to make the ultimate dutch oven. Three high-performance pans in their own right, but together, offer a multitude of cooking options. No matter the menu, this trio has you covered! Shop the set HERE.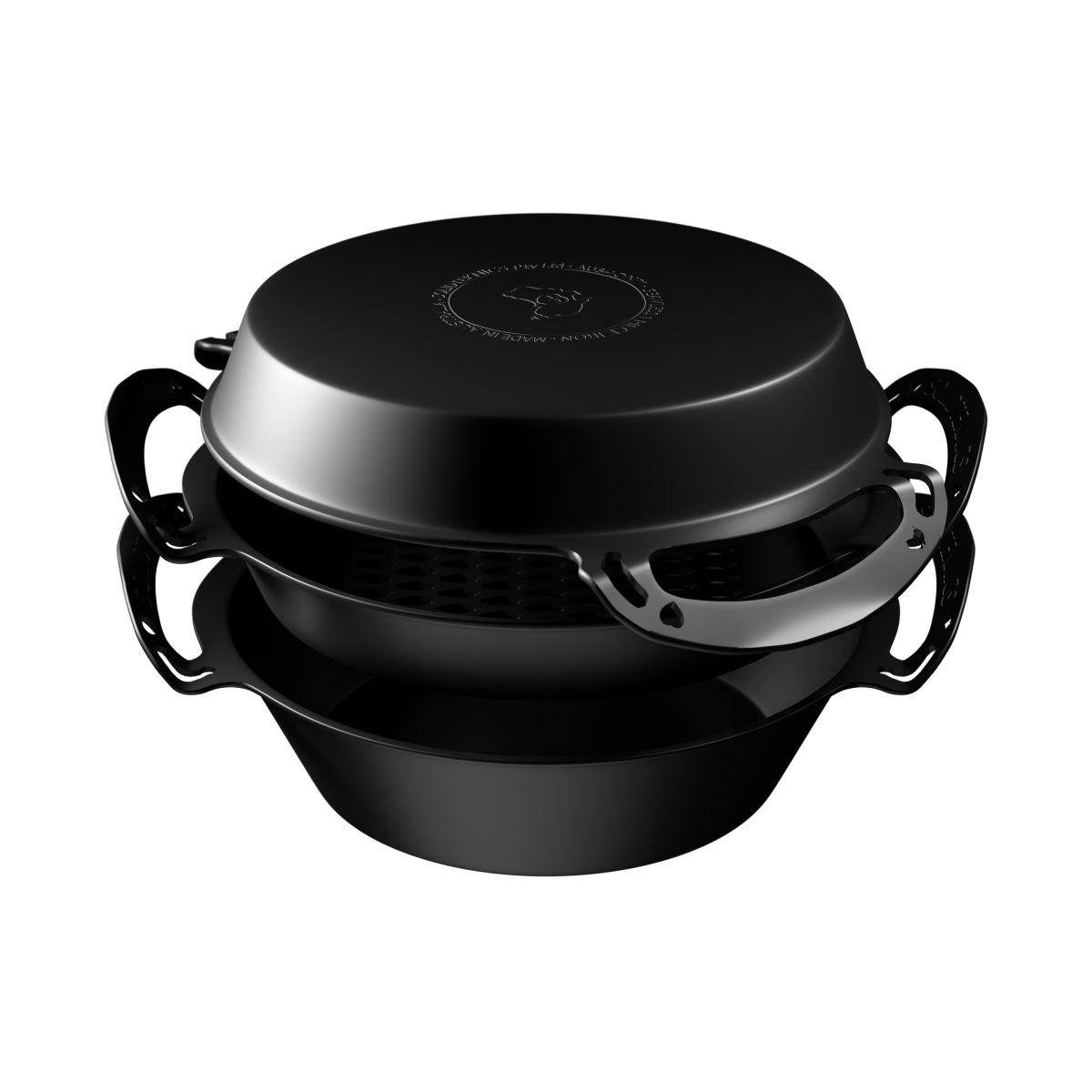 BEFORE USE: Please read our Seasoning and Care guide.
Learn why Quenched™ is a game-changer in iron cookware!
Please note: all of our pans have a carefully engineered concave built in. This is normal with all heavy based iron and steel pans, to allow for movement when heated. To learn more about our concave and why it's important, CLICK HERE.
(Q130bRET)