JIA - Companion Non-Stick Frying Pan 28cm
---
Made with aluminum brass which features fast heat transfer, ultra light weight and coated with top of the line Greblon C3+, PFOA free non-stick coating , the JIA Companion non-stick cookware is perfect for novice cooks who just want to get into cook or anyone who wants a cookware set that is easy to use and easy to care for. The unique dimond shaped handle fits well in your hand. This cookware set is truly your best cooking companion.
Product Advantages
1. Light weight, Just about 2 cans of 330ml soft-drinks. (without lid)
2. Top of the line GREBLON C3+ non-stick coating. Long lasting and scratch resistance. PFOA free. Heat resistance up to 260 °C.
3. Unique diamond-shaped handle provide better and firmer grip.
4. The perfect cookware for first-time cooks. Non-stick, easy to clean and healthy cooking.
5. Compatible with induction stove, gas stove, electric stove and ceramic stove.
Product Specification
Dimension: 29x50.3(L)x12.2(H)cm (including lid)/2.7L, lid dia29.2x 7cm(H)
Material: cast-aluminum, bake lite handle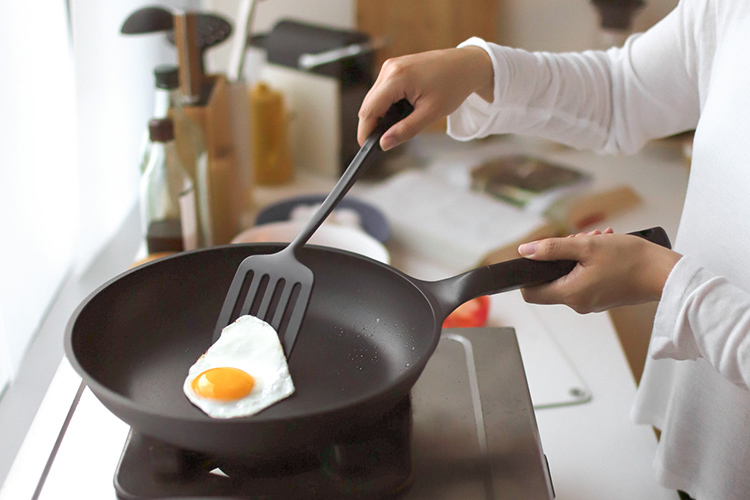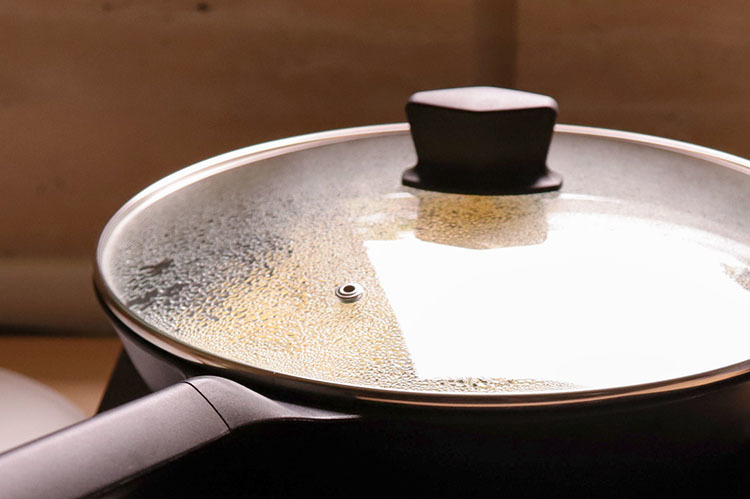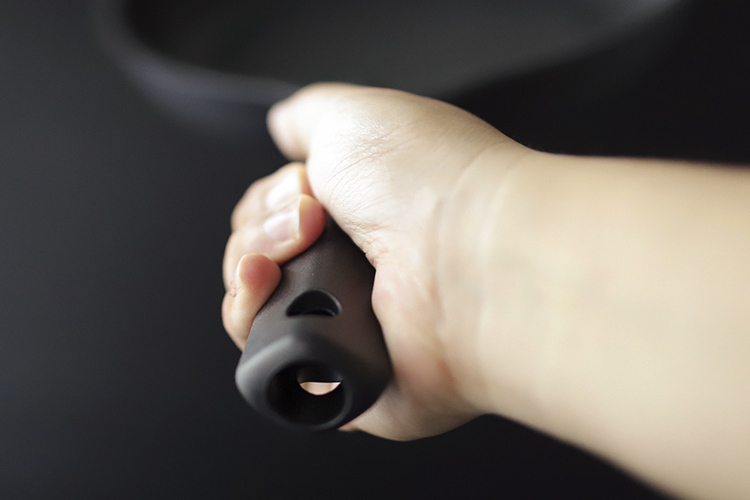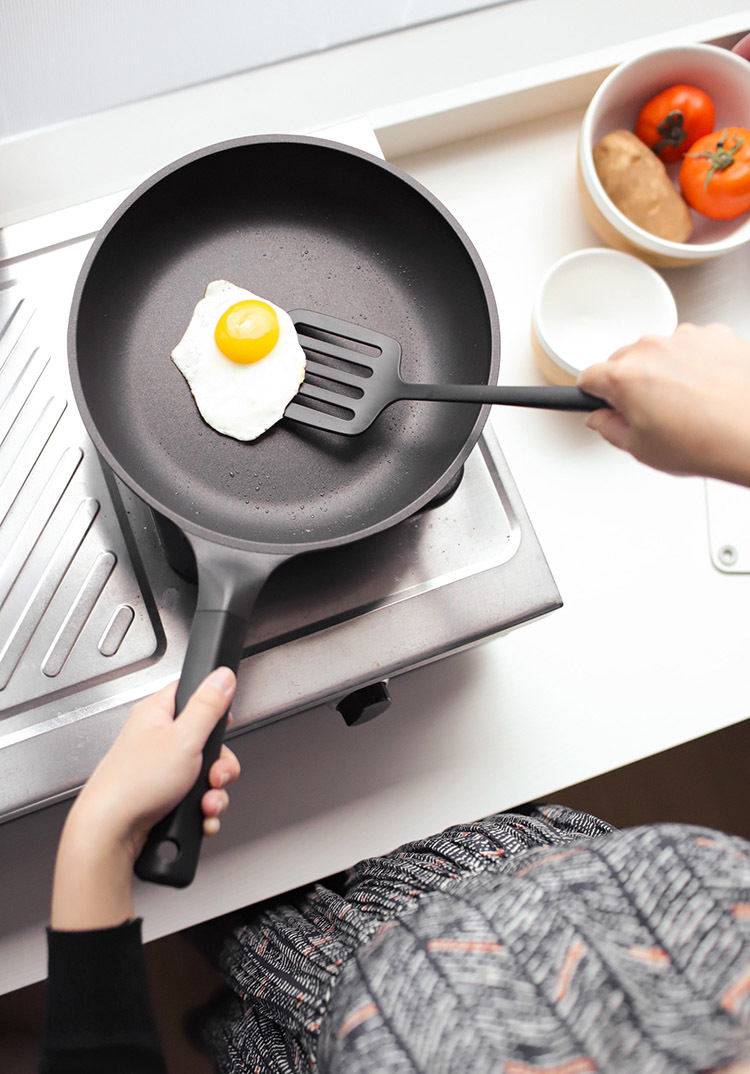 Use
1. For first time use, please fill the pot with water to 80%, bring it to a boil for 5minute. Dispose the water and coat the pot with thin layer of cooking oil.
2. Allow the pot to cool down and rinse with water. Clean thoroughly.
3. Use low to medium heat for best cooking result.
4. Allow the cookware to cool down before washing with warm water. Do not rinse with cold water while it is still hot. The non-stick coating may be damaged.
5. Please use with JIA Monolithic utensil sets, wood, silicone or nylon based utensils.
Care
1. Not dishwasher safe. Do not use with oven or microwave.
2. Please lift your cookware. Do not drag across the induction or ceramic stove to avoid scratching.
3. Do not use metal brush or stainless steel utensils to avoid damaging the surface.
4. Keep the flame inside the bottom of the pan.
5. Do not store your food inside the pan or wok for a long period of time.
6. Clean with sponge and soft cloth to avoid damaging the coating.
7. Please be careful of the vent hole on the glass lid, as it may release hot steam while cooking.