Jia - Steamer Pot 28cm with FREE 24cm Pot Set
---
Jia - Classic Steamer Pot 24cm & 28cm Set w basket
DESCRIPTION
Welcome home. Welcome to JIA for Chinese New Year. 
Place any order and get free tableware (Emptiness 24cm plate x1 + bowl x2, gift value NT$2,240) from now on until Feb. 28th. 
Suitable for Eastern and Western cooking, this simple and practical Steamer Set is a versatile food steamer and stewpot that enables steam and stew foods simultaneously. The Steam Poacher, paired with the original Steamer Set offering a range of exciting new culinary possibilities.
Product Advantages
1. Versatile food steamer and stockpot: steam and stew foods simultaneously, reduce cooking time.
2. Replace the traditional bamboo basket with terracotta base that can absorb any excess moisture generated during steaming, ensuring that the food is perfectly moist.
3. The steamer pot and lid are made from fireproof ceramic, which has excellent heat resistance under thermos shock and can be used on open flame.
Product Specification
Dimension 24cm Steamer Set: 24 x 29 x 21 cm
Dimension 28cm Steamer Set: 28 x 34.2 x 23.9 cm
Material: Fireproof Ceramic, Cedar Wood, Terra cotta
Material: Fireproof Ceramic, Cedar Wood, Terra cotta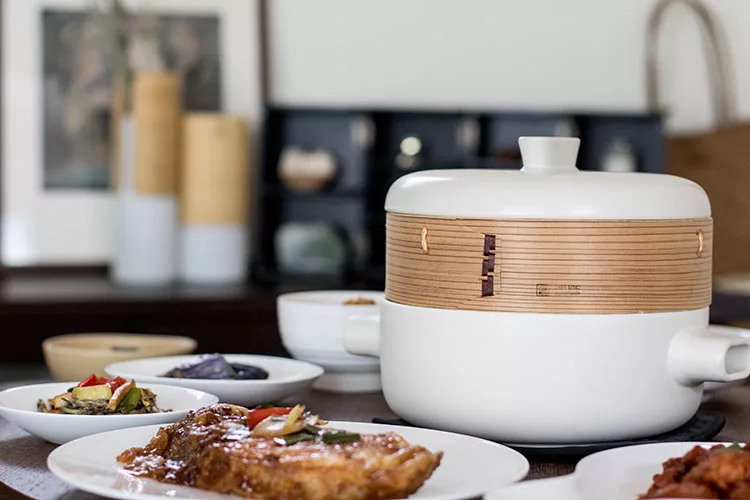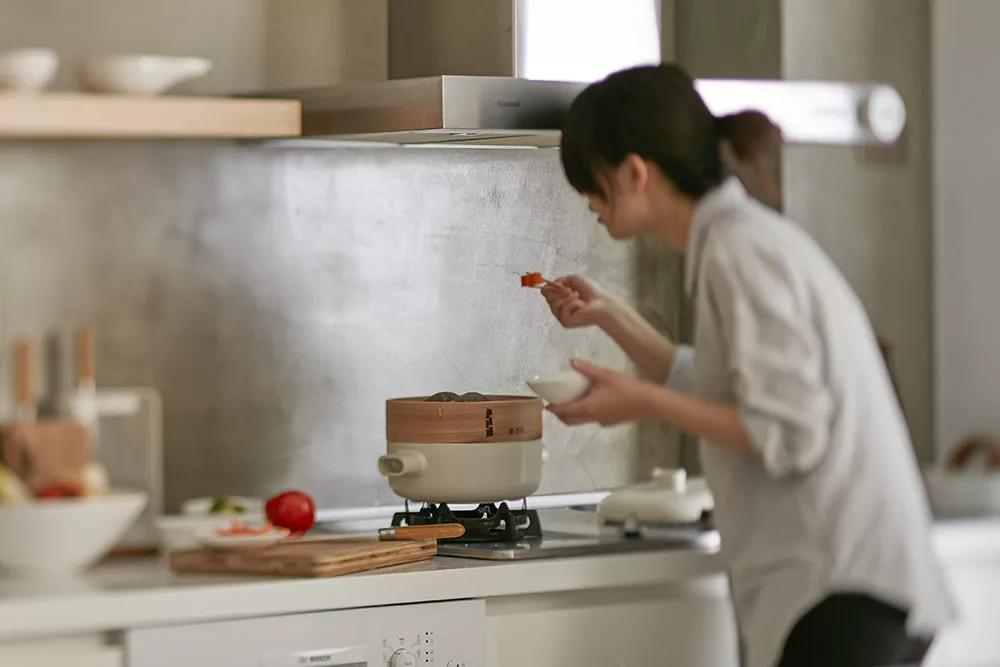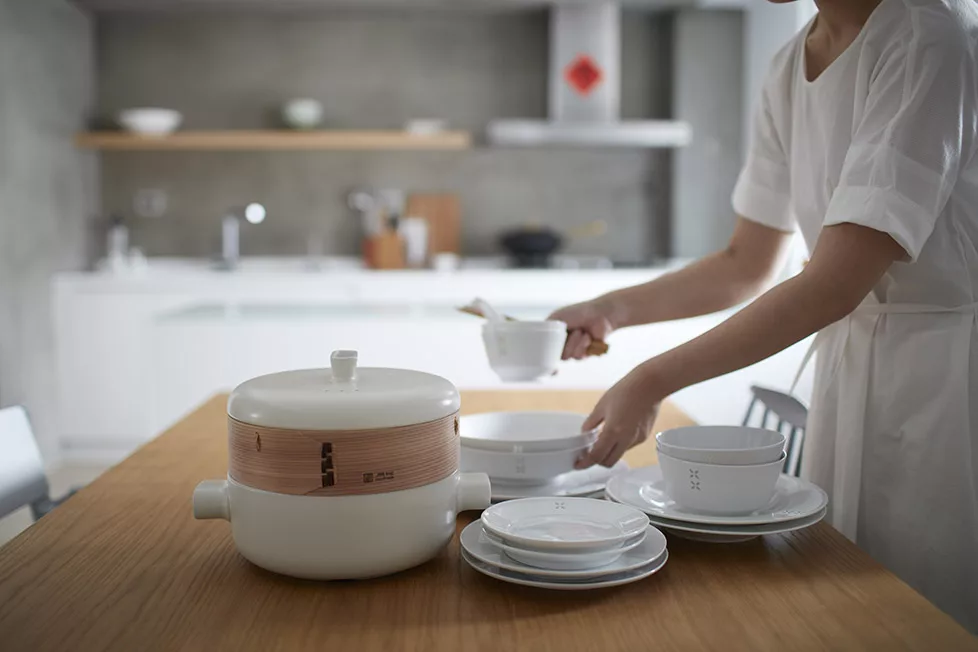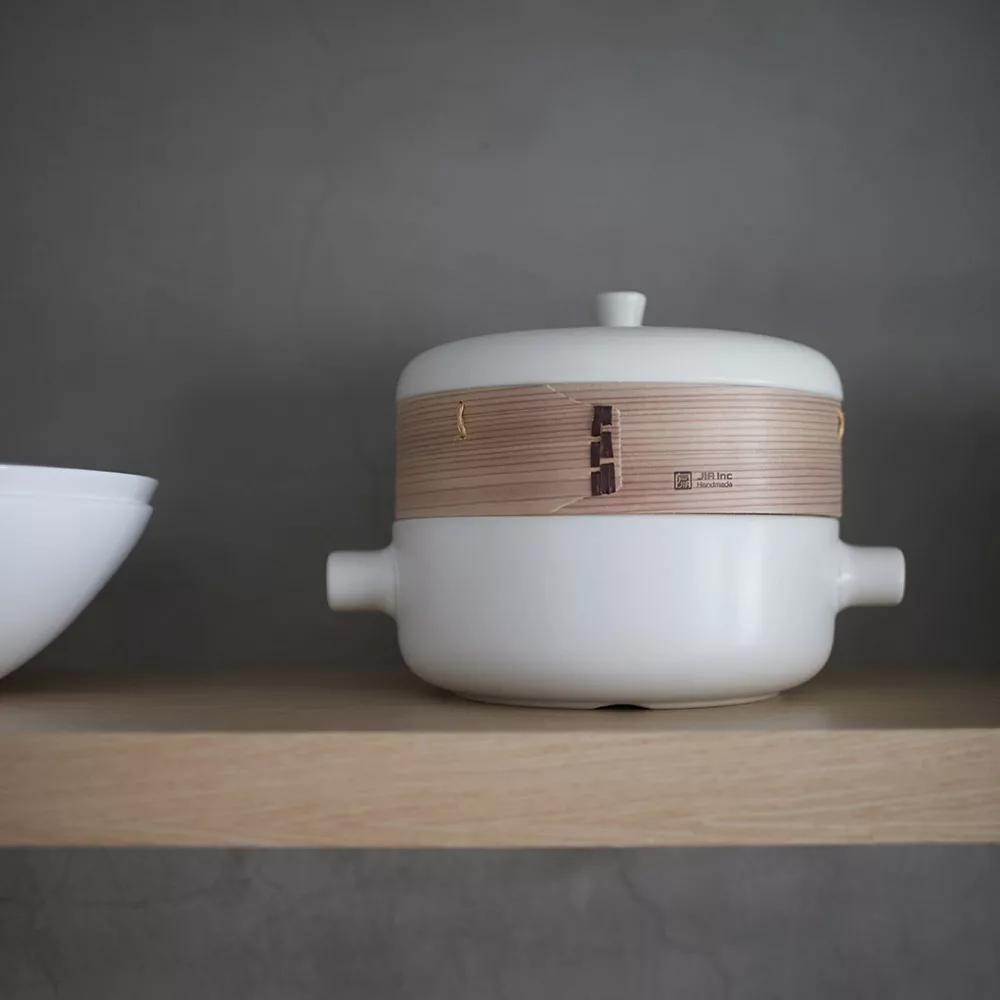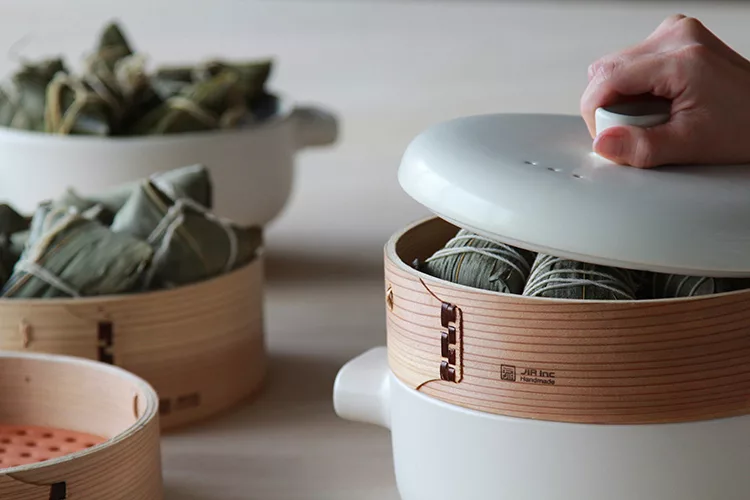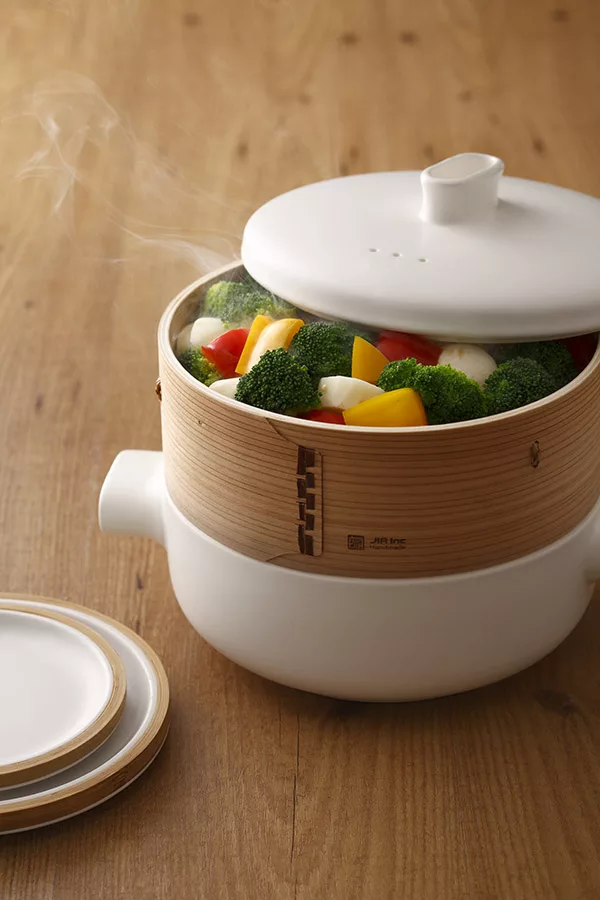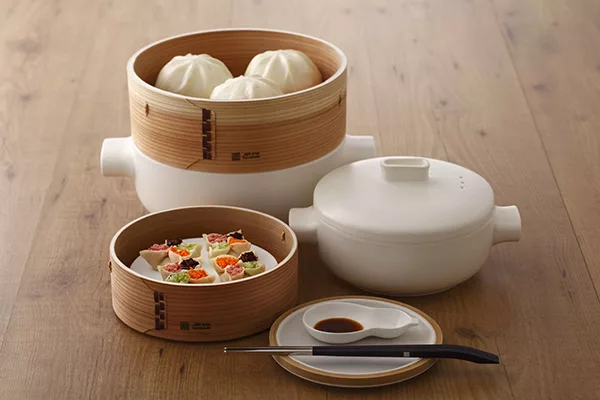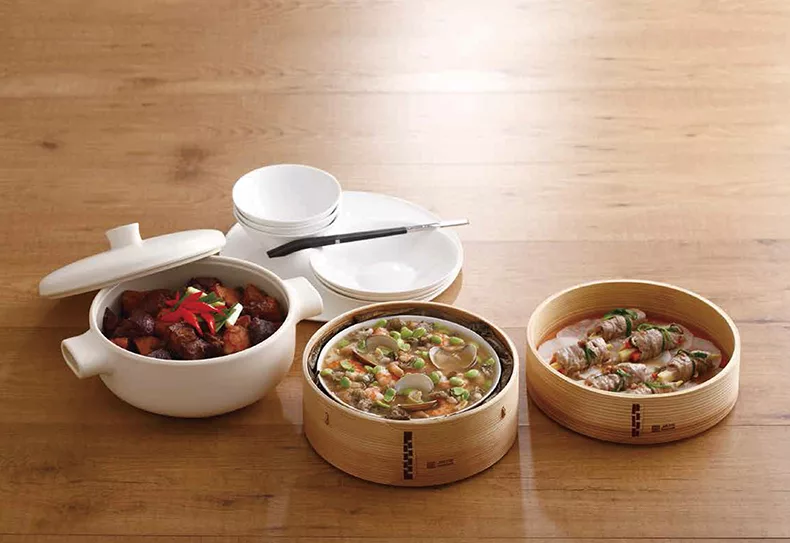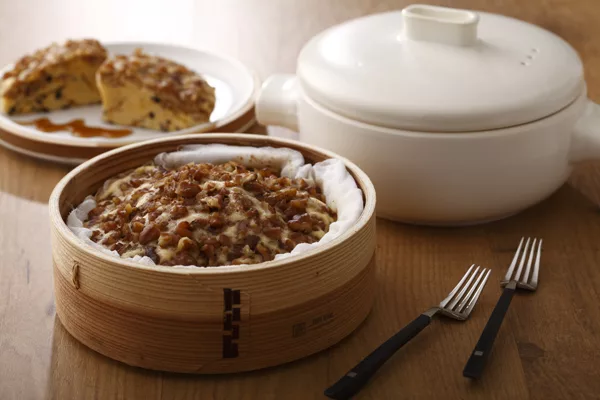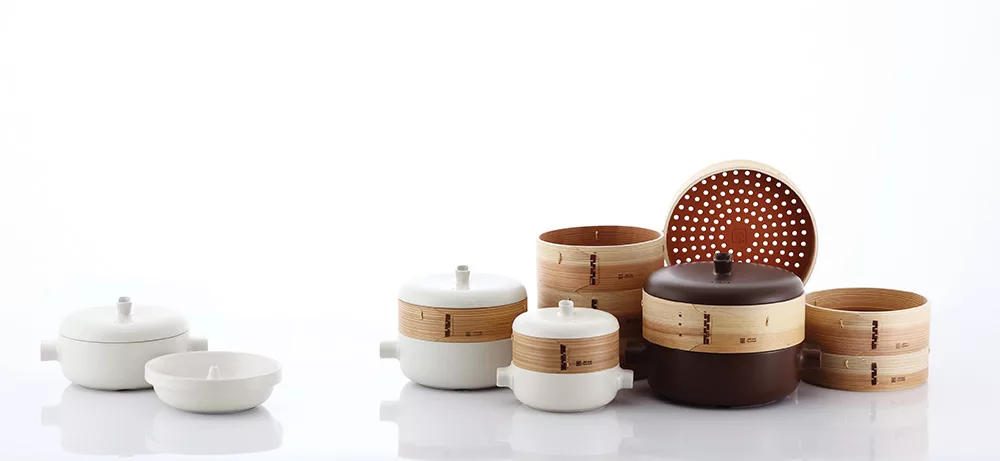 Instructions
Casserole
• For first time use, please rinse with water.
• To season, fill the pot with water to about 80%. Make a pot of congee with 1 cup of rice. Let it simmer to allow the starch to fill the pores of the pot.
• Wipe the outside of pot with a dry cloth before heating. To avoid black burn marks at the bottom, braise the pot with small and medium flames.
• Compatible with gas stove, oven and microwave. 
• Clean with warm water and sponge. Make sure it is dry completely before storing at a well ventilated area.
• To remove odor from the pot, add warm water with baking soda (water to baking soda ratio, 10:1) let it sit for 10 to 15 min. Rinse with water then dry, or for tough odor, boil with tea.
Steamer basket
• A dish or baking paper is recommended to separate the food and the terra cotta. This will prepare the food from sticky to the terra cotta.
• Clean with warm water and sponge. After rinsing the steamer basket, place basket in upright position to air dry. Make sure it is completely dry before storingin a cool dry place.
• If the basket becomes tainted with food odor, it is recommended to soak it in warm water with some baking soda (10 parts water to 1 part baking soda). Soak for 10 minutes then rinse and air dry.
• Rinse the steam basket with boiled water before first usage. This step can remove the impurities in the basket and also to minimize the smell of the basket.
Use and Care
• Rinse immediately after use with saturated colored food (such as curry, tomato sauce etc.) to avoid staining.
• The fireproof ceramic is highly water-absorbent. Avoid submerging the unglazed portion in water for extended period of time.
• Thermal expansion and contraction effect can cause micro cracks on the surface of the pot. It does not affect the function, and please be assured to use.
• Avoid soaking the steamer basket for a long period of time (no longer than 15 minutes).
• Not dishwasher safe.
Designer:Office for Product Design