Lamina Tencel Cooling Blanket 40s
---
Lamina Tencel Cooling Blanket 40s 
(Blanket Only)
Made in Taiwan
Feel the gentle essence of nature
TENCEL™ Home cellulosic fibers bring the gentle essence of nature into your home to create a sanctuary of long-lasting comfort.
TENCEL ™ Home cellulosic fibers produced using environmentally responsible processes offer you long-lasting natural comfort and pure living environments. TENCEL™ Lyocell and Modal fibers are naturally gentle on your skin with an exquisitely soft touch, enhancing your quality of sleep and home life.
*Product images are for the purpose of showing colour and style only, but doesn't not reflect to the actual product received.
*Bedding Standards are differenet in every country, please check the size carefully before placing the order.
Material: 100% Tencel 
Filling: 100% Polyester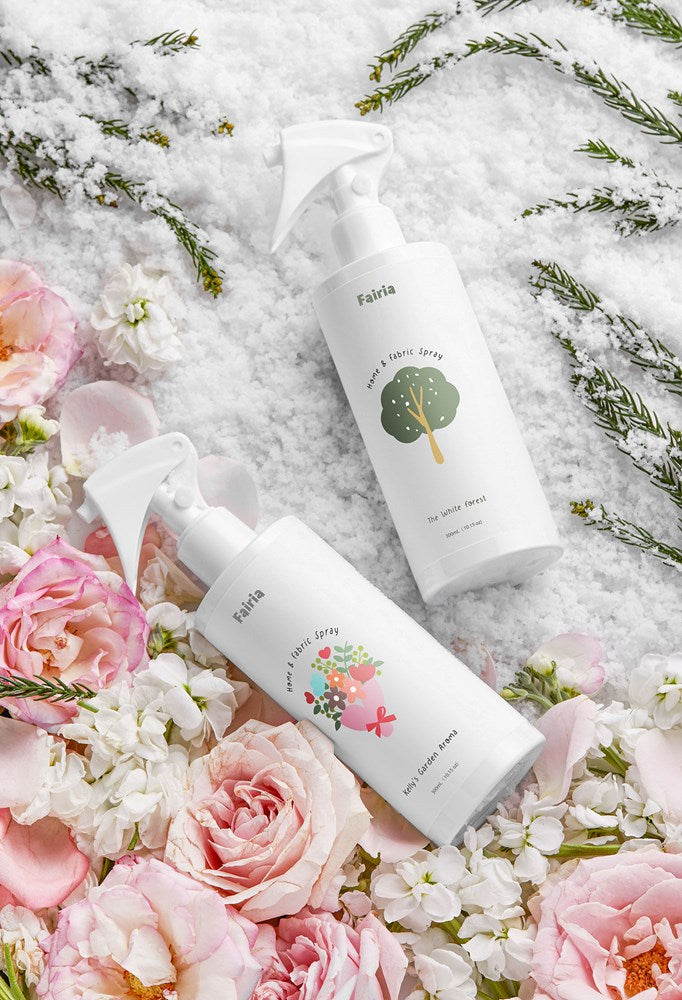 Fairia - Home & Fabric Spray
The spray is a MUST for your wardrobe! It adds a soft scent while looking after your fabric. It removes odour, germs, dust mites, wrinkles and static. Perfect for fabrics considered dry clean, business travellers and last minute touch ups.
Choice of classic Kelly's Garden aroma & the newest White Forest aroma
Removes different kinds of odour from fabric effectively
Eliminates bacteria and dust mites, protects fabric against them too
Reduce wrinkle, static from soft fabrics, like silk, cotton, laces, wool and blends; perfect for business travellers.
Spray to freshen bedding, upholstery, rugs, and carpets.
Nontoxic, ZERO alcohol, ZERO bleach
Kelly's Garden Aroma
Scented in Kelly's Garden, a floral and powdery blend of roses, lily of the valley, musk, and lavender that the whole family will love.
White Forest Aroma
Scented in White Forest, the "freshly washed linen and rainforest smell", blending lily of the valley, pear tree, jasmine, white musk, sandalwood, and a touch of fig.